Podcast: Play in new window | Download
Welcome back to Episode #32 of Blast from the Podcast!!! This week, we gently watch Jon Jon have a stroke, while he manages his segment about FPS's. Jonas introduces us to his room made rap about his segment featuring his favorite 6 pack dwelling, pantie dropper, Paul Walker. Then Gabino nails it with random sounds during a great battle of the brains, Fast Blast Past. Also this week we have local rap/ rockstar / podcaster Fuzzy in the house. Join the shenanigans and grab it tight, let's do this!!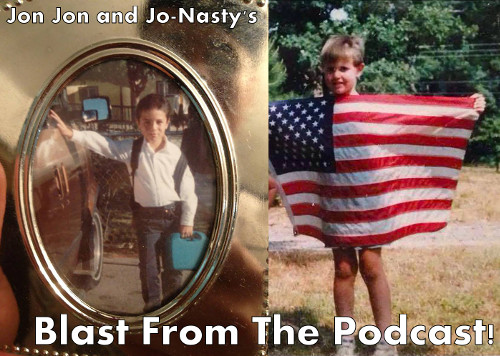 The 80's produced us, and the 90's shaped us into the delinquent self-centered millennials we are today!! We love to bitch, we love to reminisce and we love everything 90's. So relax, turn off your Walkman and tune into our walk down memory lane with your hosts Jon Jon and Jo-nasty!!
Welcome to Jon Jon and Jo-nasty's Blast from the Podcast.