Podcast: Play in new window | Download
It's time to Ranger Up with @trekkieb47 @secretrangerfan & @TheCinemaSlob as they talk all things Power Rangers on the Four Eyed Radio Network with RANGER COMMAND POWER HOUR!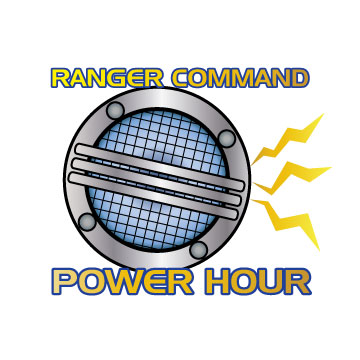 Today we are interviewing Kerrigan Mahan: Actor, Voice Actor, Writer, Director. He is best known in Ranger Nation as the voice of Goldar in MMPR-In Space, The Magna Defender in Lost Galaxy, Jeb in V.R. Troopers and numerous monster voices in the franchise. He's also done a lot of voice work in anime and animation including Robotech, Initial D, Batman Beyond, The Angry Beavers, Vampire Hunter D and Robotech.
Currently he is starring in and producing the "Goldar and Me" shorts on YouTube as well as a new short film called "The Redemption of the Monster of Piedras Blancas". You can also check out his work on www.evilspacealiens.com
There is no news report or a new segment of #JDFWatch2014, just enjoy the hilarious, insightful and awesome interview with the great Kerrigan Mahan!
For more great shows and podcasts, visit http://foureyedradio.com