Podcast: Play in new window | Download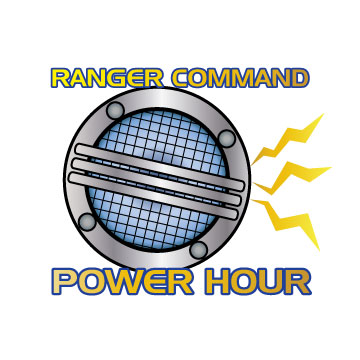 It's time to Ranger Up with @trekkieb47, @secretrangerfan & @TheCinemaSlob as they talk all things Power Rangers on the Four Eyed Radio Network with RANGER COMMAND POWER HOUR!
Join us and special Ranger Nation Spotlight guest co-host Mere aka @NightMere10 as we discuss her contribution to #RangerNation with THE POWER SCOOP.
Last year she started "The Power Scoop", a website dedicated to giving fans the latest casting information and news on Tribe of the Wild, Power Rangers and other related shows. Earlier this year she withdrew from the fandom, but has recently returned with a vengeance.
We also debunk the latest MMPR Movie Reboot rumors, give a listen to Pellek's new Power Rangers song, discuss a new convention in the U.K. and of course, #JDFWatch2014.
For more great shows and podcasts, visit http://foureyedradio.com