Podcast: Play in new window | Download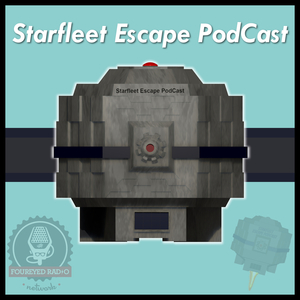 A full Escape Pod this week as our co-host Marty makes his return. Ashley Wong joins us again as we dive into a select few of the first contacts that we have seen in the franchise. We'll also discuss recent Star Trek news and ask the Star Trek community what they would say if they made first contact with an alien.
Join the crew of the Starfleet Escape PodCast as we once again escape into the Star Trek Universe.
For more great shows and podcasts, check out http://foureyedradio.com
Support the Four Eyed Radio Network by checking out our sponsors! Raven Designs, for illustration and design that fit YOUR personality! For samples and inquiries, go to http://ravencruz.com