Podcast: Play in new window | Download
Aaron is joined by special guest host Eric Dewey in this episode of the Starfleet Escape PodCast. This week's episode focuses on the most mysterious bartender in the galaxy, Guinan. We discuss who Guinan is and go over our favorite episodes featuring one of our favorite reoccurring characters from The Next Generation.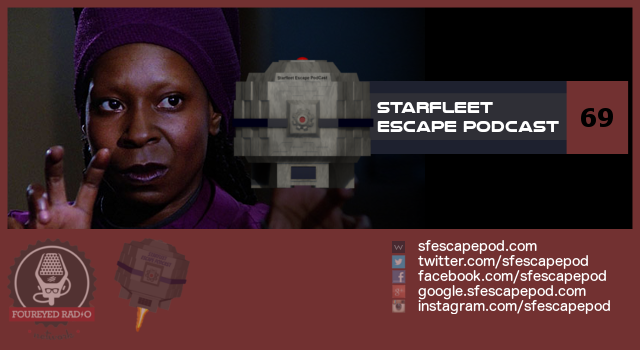 So sit back and enjoy the ride as we blast off once again to escape into the Star Trek Universe with the crew of the Starfleet Escape PodCast.